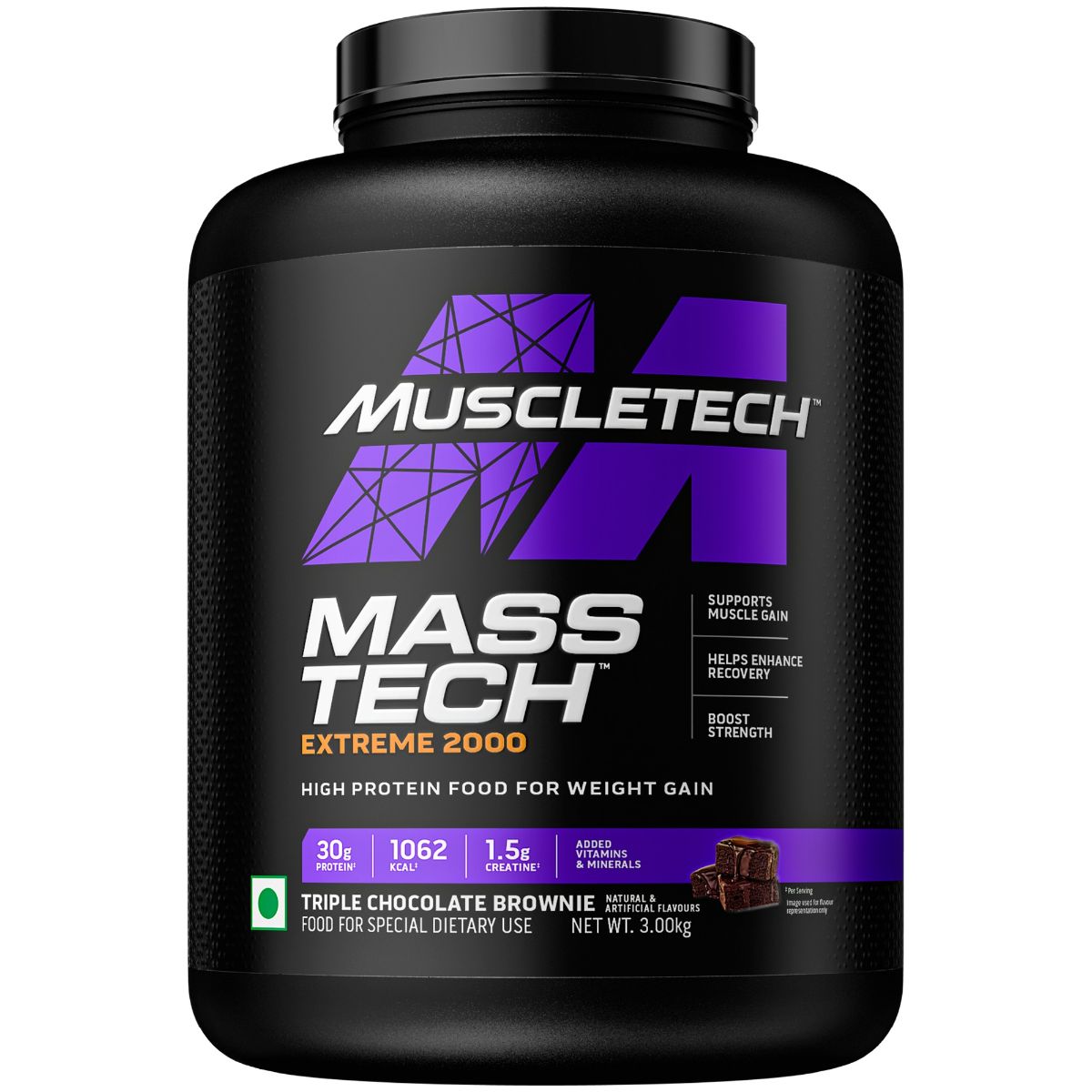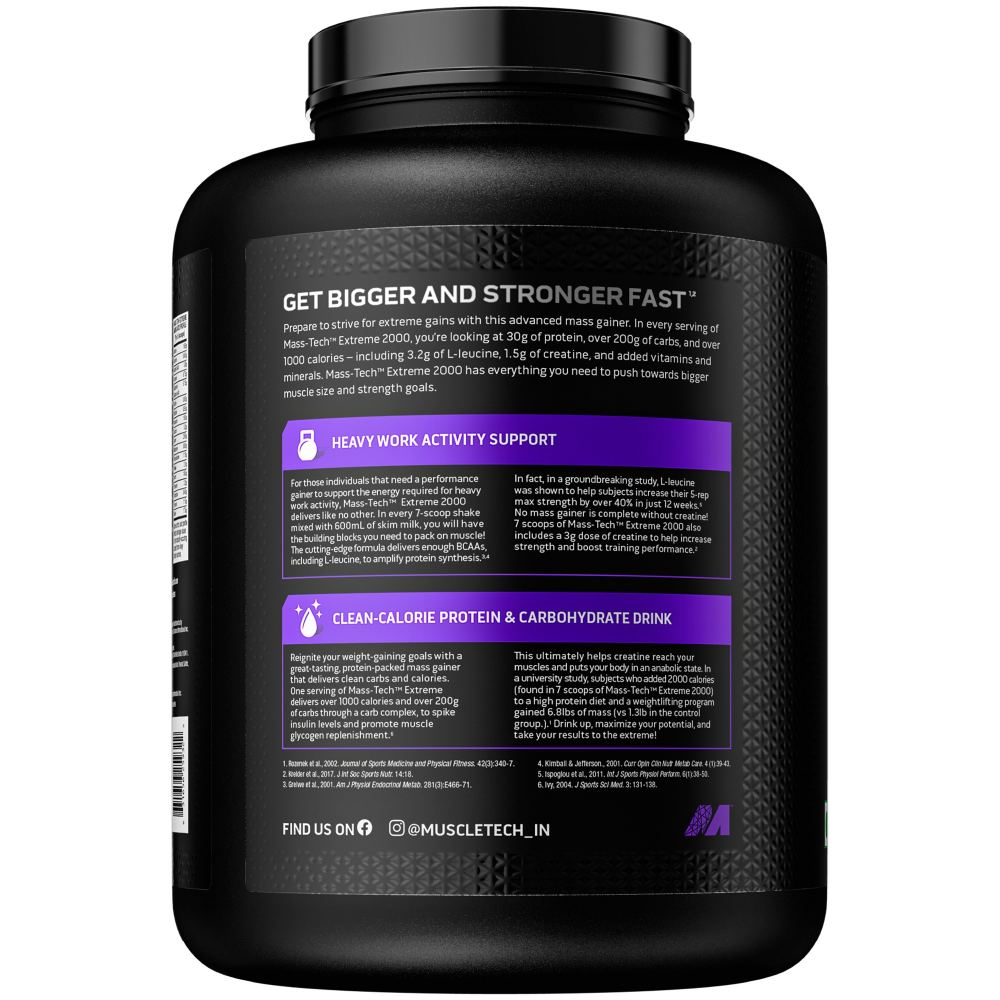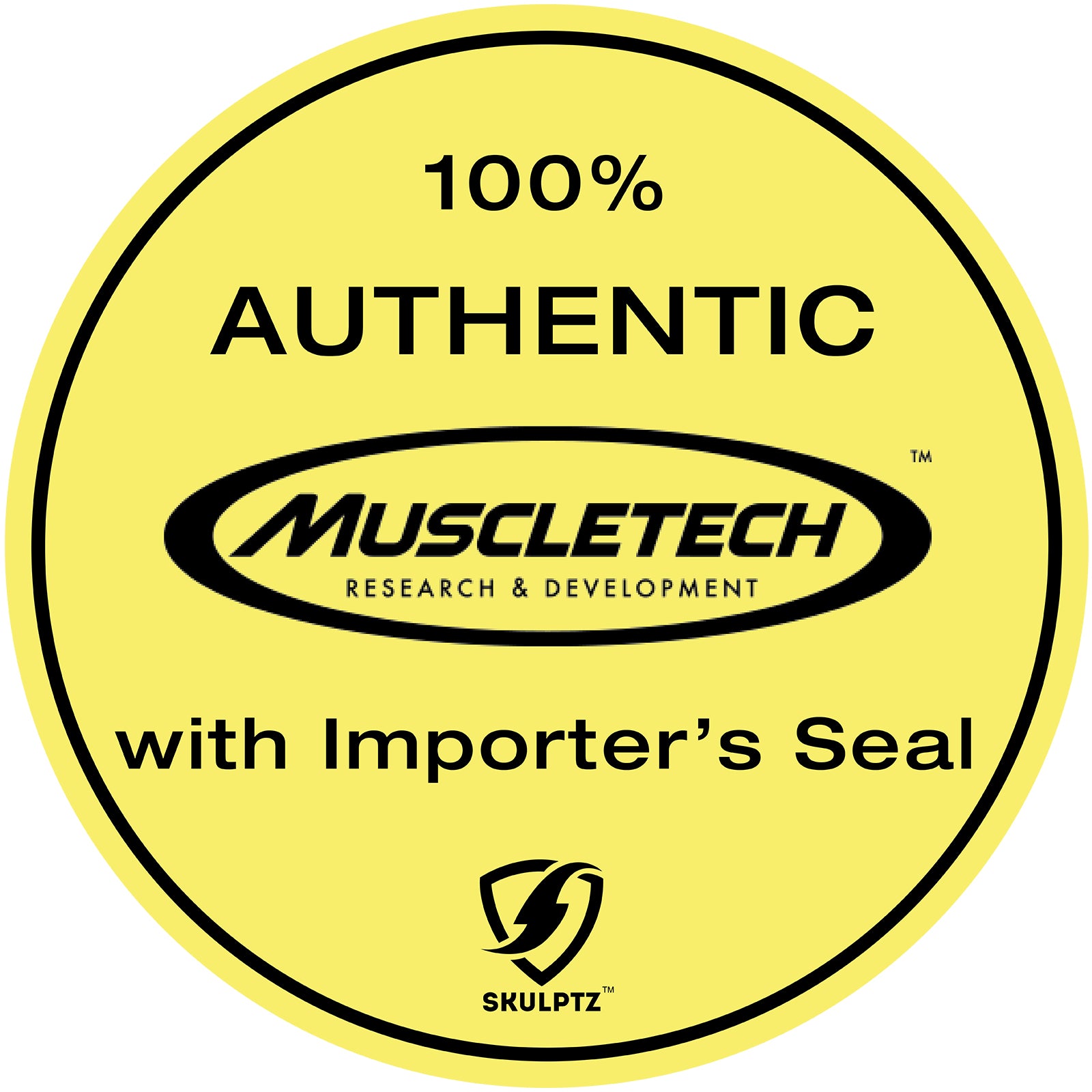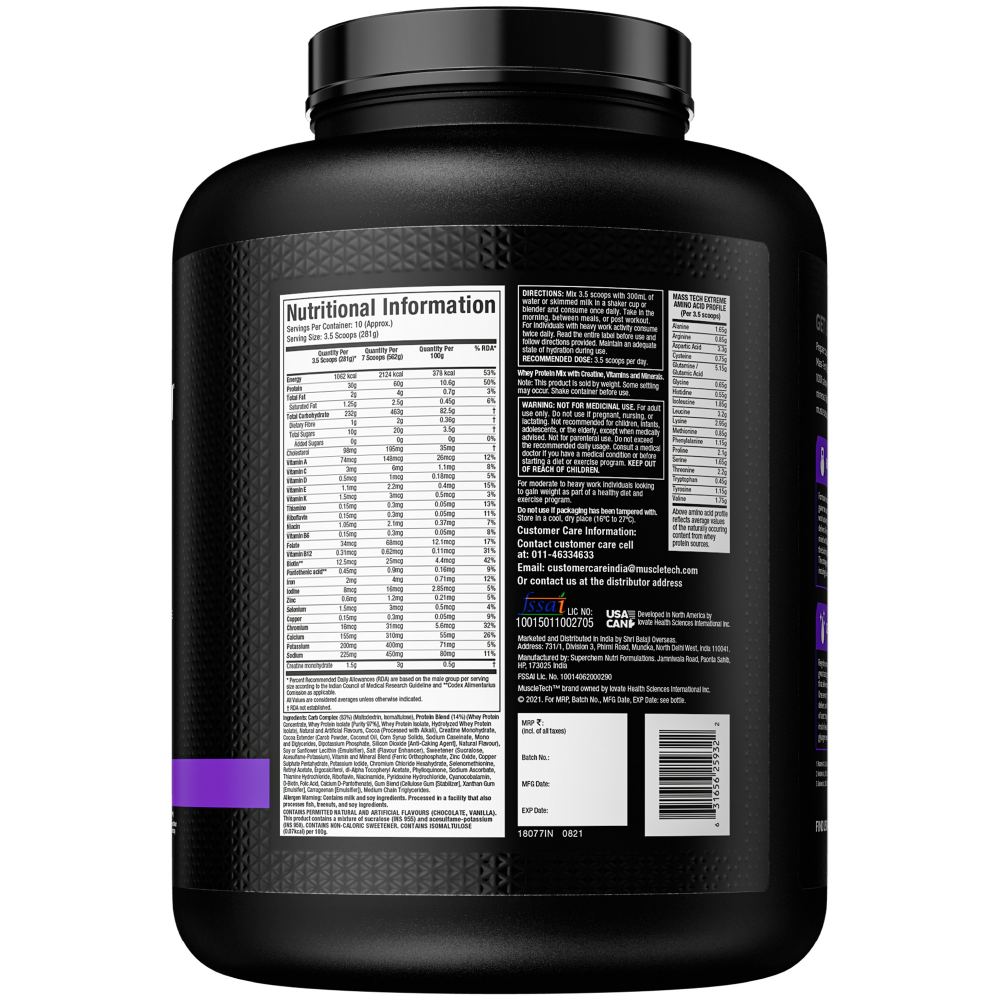 MuscleTech MassTech Extreme 2000 6.6lb
Regular price
Rs. 3,499.00
Sale price
Rs. 3,499.00
Regular price
Rs. 4,999.00
Product description
Shipping & Return
Research & Development
7 Lbs. New Size More Servings
5-in-1 Extreme Whey† Mass Gainer Formula
Performance Series
Scientifically Advanced Formula
Build Size and Strength♦
100% Whey Protein Zero Inferior Protein Sources
Ultimate Mass Gainer Formula with Proven Muscle building Ingredients♦
80 g Protein ‡
Over 400 g Carbs ‡
2,260 Calories ‡
10 g Creatine
8.2 g Leucine1
Natural and Artificial Flavors
Dietary Supplement
America's #1 Selling Bodybuilding Supplement Brands
#1 Most Awarding Winning Sports Nutrition Brand
#1 Most Clinical Studies in Science
20 Years of Excellence
Guaranteed Banned Substance Free
cGMP Manufactured - Manufactured According to cGMP Standard, as is Required for all Dietary Supplements
Superior Science. Superior Results.
If you're serious about performance and results, you need the All-New MuscleTech Performance Series!
No Proprietary Blends
No Under-dosed Key Ingredients
No Banned Substances
No Hype
No Exceptions
Ultimate 100% Whey Protein + Mass Gainer
MuscleTech researchers have engineered a brand-new, 5-in-1, hardcore mass gainer designed for individuals looking to put on an extreme amount of mass with 20 oz. of skim milk), plus 8.2 g of l-leucine, 10 g of creatine, and 20 vitamins and minerals for huge size and strength gains. Mass-Tech Extreme 2000 has everything you need to bulk up, pack on muscle and smash through strength plateaus♦‡
1. 100% Whey High-Protein Shake
Mass-Tech Extreme 2000 delivers more protein per serving than most other mass gainers available on the market. With a whopping 80 g of premium protein (when mixed with 20 oz. of skim milk), your body will have all the building blocks it needs to build the size and muscle you're looking for.♦‡
2. Multi-Phase Carbohydrate Complex
Mass-Tech Extreme 2000 supplies over 400 g of carbohydrates (when mixed with 20 oz. of skim milk) through a multi-phase carb complex to spike your insulin levels and promote muscle glycogen replenishment. This will help creatine reach your muscles and put your body in an extreme anabolic state.♦‡
3. High-Density Clean-Caloric Drink
The new, scientifically superior Mass-Tech Extreme 2000 formula delivers over 2,000 calories (when mixed with 20 oz. of skim milk) and delivers high-quality whey protein and easy-to-digest complex carbohydrates. In a university study, subjects who added 2,000 calories to high-protein diet and a weightlifting program gained 6.8 lbs of mass (vs. 1.3 lbs. in the control group). This formula is so powerful you only need one serving a da!♦‡
4. HPLC-Tested Creatine Monohydrate Drink
Unlike our competitors that contain little to no creatine, Mass-Tech Extreme 2000 contains a clinically validated 10 g doses of creatine to help you increase strength and regenerate ATP stores that are reduced during resistance training. In a human clinical study, subjects gained 6 lbs. in just 6 weeks while using the same creatine doses found in Mass-Tech Extreme 2000!♦
5. High-Potency Branched Chain Amino Acid Shake
Each serving of Mass-Tech Extreme 2000 (when mixed with 20 oz. of skim milk) delivers 17.8 g of BCAAs, including 8.2 g of musclebuilding L-leucine. L-leucine is a powerful nutrient signaler that enhances mTOR activation and causes amplified protein synthesis. In a clinical study, L-leucine was shown to help subjects increase their 5-rep max strength by over 40% in just 12 weeks. What's more, when mixed with 20 oz. of skim milk, you get 14.5 g of L-glutamine and precursor to support muscle recovery. You won't find this amount of aminos in any other mass gainer on the market!♦
‡See supplement facts for cholesterol and sodium content
♦MuscleTech is America's #1 Selling Bodybuilding Supplement Brand based on cumulative wholesale dollar sales 2001 to present.
Suggested Use
Mix 1 serving (5 scoops) with 16 oz. of water or skim milk and consume 2 times daily. Take in the morning, between meals, or post-workout. Read the entire label before use and follow directions provided. Drink 8 to 10 glasses of water daily for general good health.
Other Ingredients
Multi-phase carb complex (glucose polymers, oat bran [as avena sativa], isomaltulose), Multi-phase protein system (whey protein concentrate, whey protein isolate 97%, whey protein isolate, hydrolyzed whey protein isolate), carob powder, cocoa (processed with alkali), barley, natural and artificial flavors, cocoa butter, soy or sunflower lecithin, acesulfame-potassium, gum blend (cellulose gum, xanthan gum, carrageenan), sucralose, ferric orthophosphate, medium chain triglycerides.
Contains milk, soy and coconut ingredients.
Processed in a facility that also processes egg, wheat, peanut, tree nut, fish and shellfish ingredients.
This product contains 10 g of creatine monohydrate per serving, which is in addition to the 63 g of protein per serving show in in the
Supplement Facts. Creatine is not counted toward the total amount of protein in this product.
ALLERGEN INFORMATION: Contains milk and soy (lecithin) ingredients
Warnings: Not intended for use by persons under 18. Do not use if pregnant or nursing. Consult a medical doctor before starting any diet or exercise program or if you have a medical condition. Do not use if packaging has been tampered with. KEEP OUT OF REACH OF CHILDREN. 
Disclaimer
While Skulptz strives to ensure the accuracy of its product images and information, some manufacturing changes to packaging and/or ingredients may be pending update on our site. Although items may occasionally ship with alternate packaging, freshness is always guaranteed. We recommend that you read labels, warnings and directions of all products before use and not rely solely on the information provided by Skulptz.
Shipping cost is based on weight. Just add products to your cart and use the Shipping Calculator to see the shipping price.
We want you to be 100% satisfied with your purchase. Items can be returned or exchanged within 30 days of delivery.